Build Your Shorelife Memory
Custom Boat Dock & Lift Services
Since 1988, Marine Specialties has been providing North Georgia and South Carolina with the very best in lakefront living. Our design team and highly skilled technicians will craft the lakefront of your dreams for you to enjoy for a lifetime. Contact us today to request an estimate for any of our custom dock services when you call (770) 531-7735.
One-of-a-Kind Waterfront Properties
As the leading marine contractor in North Georgia and South Carolina, our professional expertise and decades of experience are first class. We appreciate waterfront living is a lifestyle, and our team has the know-how to ensure your vision is realized. We thank you in advance for trusting with your next lakefront project. Take advantage of all our lakefront products:
Professional Shorefront Services
Marine Specialties provides several services that will keep your boat dock, boat lifts, and other installations in pristine, like-new condition. With a dedication to providing the best in professional skill and craftsmanship, we provide these high-quality shorefront services: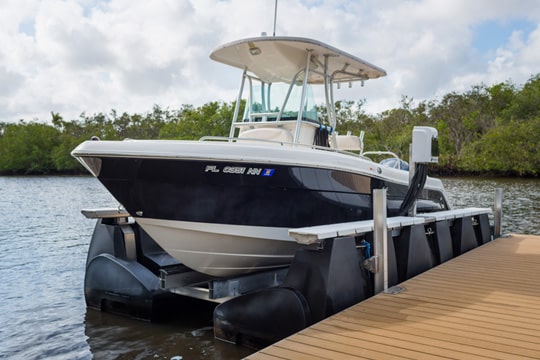 Why Choose Us?
The team at Marine Specialties is committed to excellence and professionalism in all we do. With our vast knowledge of marine construction, we build state-of-the-art docks and provide first-class services that speak to your particular shorelife. We are known for our exceptional customer service, as we consistently communicate with you throughout your entire lakefront project.
Choose Marine Specialties for these reasons and many more:
Specialization in marine construction
Licensed and insured technicians
Dependability no matter the size of the project
Flexibility from initial design to final installation
Complimentary design consultations for each marine build
Stellar reputation for efficient and impeccable service
Marine Specialties: Your Choice For All Boat Docks, Boat Lifts & Other Marine Services
Request an estimate when you call Marine Specialties at (770) 531-7735. Located in Gainesville, GA, and Anderson, SC, we gladly serve Lake Lanier, Chatuge Lake, Lake Hartwell, Lake Allatoona, Nottely Lake, Blue Ridge Lake, and all surrounding areas.